What I can do for your family…
I want to record the love and connections between you and your family…a whispered secret, a ride on Daddy's shoulders, a tickle with Mummy. These all fit together and help me capture your style, your personalities and your family story. Every family is different so every session is specifically planned around you and your family, whether that be capturing your blooming bump, littles ones, bigger ones, or extended family birthday gathering!
The shoot
The photography session is all about FUN! Most tend to last for about 1 to 2 hours, at a time of day that best suits your family. I tend to shoot newborns in my studio, but otherwise work on location using natural light. I love the English countryside, we live in a beautiful part of the world.  Combining people and nature makes for a far more interesting composition than a plain white backdrop!  It's nice to use somewhere special to you – perhaps a park, play area, your garden or local woods. Or alternatively I am happy to suggest a suitable location depending on the time of year.  Perhaps we can play around in the daffodils in March, walk amongst the bluebells in May, pick apples in August, kick up the autumn leaves and climb trees in October! It's all about capturing your family having fun and doing what you enjoy together as a family.
I try not to pose or direct you too much! My style is more natural and contemporary capturing you through play and allowing you to be yourself. I find that the best shot isn't when I ask a child to sit still on a park bench and smile at me, it's a few minutes later when they are giggling at Daddy pulling a silly face! It's all about getting to know your child, their interests and what will give us the shot that you tell me "wow – that's so 'Sophie'"!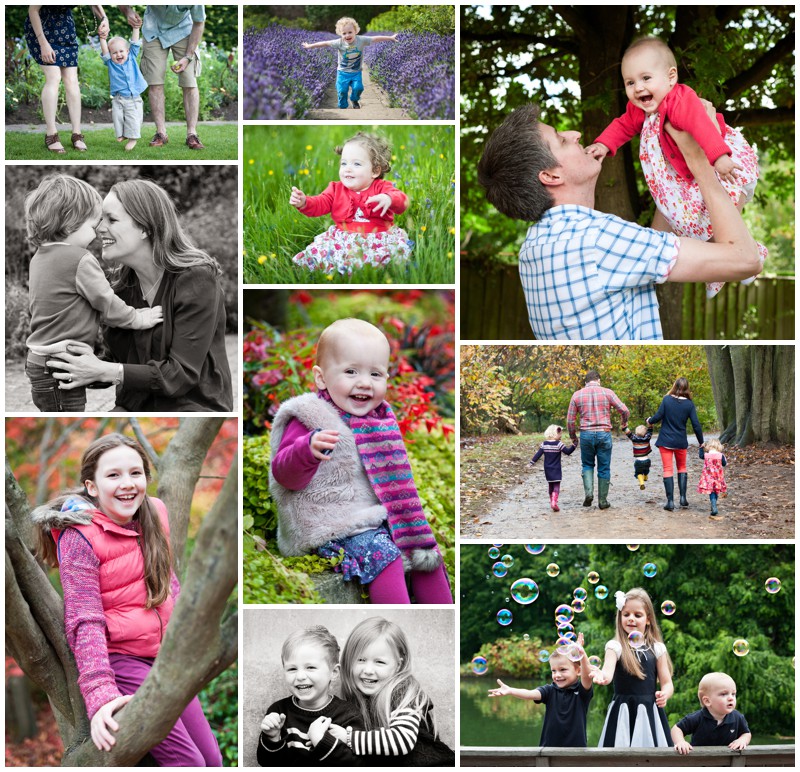 If your children are shy or you're worried about tantrums – don't be, I am a mother and have seen it all before!  I like being silly, playing games, getting children to relax, be comfortable in front of the camera and have fun. I can do great animal impressions and have lots of finger puppets sure to bring a smile to any shy child or dissolve a tantrum. Rest assured I can handle most situations and have a good helping of patience! I am always happy to stop for snack breaks, nappy changes too – whatever we need to keep everyone happy!
After the session
After the shoot you can give yourselves a pat on the back and a well deserved cup of tea as I head back to the computer to review your images! I then select the very best portraits to edit and retouch where necessary. I then produce a stunning collection of approximately 50 portraits to view at my studio.  At the ordering session I am on hand to guide you through how you might like to display your portraits in your home.
For more information on pricing, see the pricing page or contact me.
Click to view my Family sessions gallery, Younger Children gallery, or Older Children gallery.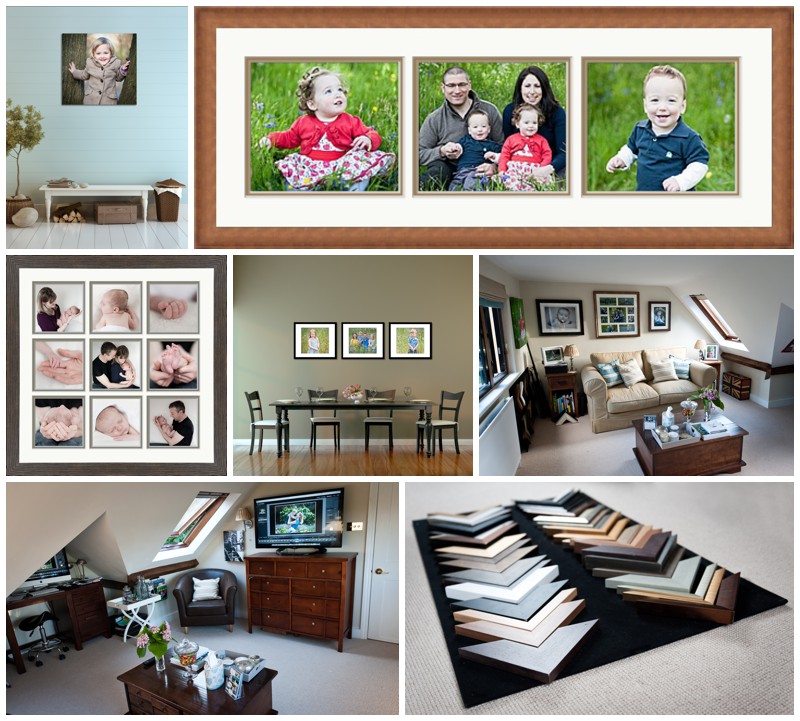 Please note – I only take on a maximum of 8 Clients per month, so that I have sufficient time to dedicate to each Client, and provide my Clients with the flexibility to reschedule the session date if we need to due to illness or weather. I tend to book about 2-3 months in advance, so please get in contact early to secure your session, especially if you have a particular time of year you'd like to book – e.g. bluebells in April/May which are very popular! Also bear in mind it takes about 6-8 weeks to deliver your final products from the shoot date, so if you have Christmas, Mother's/Father's Day or Birthday Gifts in mind, allow plenty of time! Thank you.