Wow! The results are out! I have come 3rd in the Professional Guild of Photographer's "Photographer Of The Year 2012 – People Category". I am over the moon to say the least! This was my first year entering, so just to be considered worthy of a top 10 place was an honour. But to hear I have come third amongst such fantastic photographers, many of whom I have admired over the years, is beyond my wildest dreams! I am beaming from ear to ear!
The Guild of Photographers Director Steve Thirsk said 'For anyone to achieve a top 10 award following such a demanding and highly contested year-long judging process is remarkable. Nicola Light is clearly a very talented photographer fully deserving their accolade!'
I'd like to take this opportunity to thank Steve and Lesley at The Guild for their support and encouragement, Simon Young and Siobhan Murphy for some fantastic mentoring, my husband Ed, for believing in me and all my fabulous Clients who trust in me in capture their precious memories.
I am also very proud to have won the Professional Guild of Photographers themed competition – 'Expression and Thought' with the black and white image of the girl looking through the gate in the collection below! They sent me a lovely bottle of wine to celebrate…cheers!
Over the past years I have been awarded 31 of the Professional Guild of Photographers much coveted award bars. The images are assessed by a panel of judges as follows:
"Platinum bar images will speak for themselves and be truely awesome (score 90% plus)
Gold bar images are those of an exceptional standard so will be very rare (score 75% plus)
Silver bar rated images are those of a very high standard and are very difficult to achieve (score 60% plus)
Bronze bar rated images are those of a high standard so are something to be proud of (score 45% plus)
Commended – Those just missing out a Bronze Bar, so are still a good image"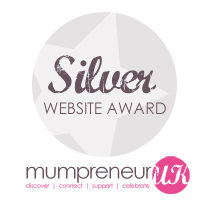 I have now received 1 gold, 4 silver and 26 bronze bars! I am so pleased as the bars are so hard to achieve! I'd love to hear which is your favourite!
My website has won a silver award from Mumpreneur UK, thank you guys! It took a great deal of time and energy to build the site, so it's very exciting to hear this news!