Summer is a time of holidays, beach outings and barbeques! Or so we hope but you can never rely on a British summer!
Photos are a very personal and important part of our lives. Your holiday photos are a great way to share your travels with family and friends, but before you start snapping away at everything you see, take a moment to read the tips below. Follow this advice and you'll be sure to capture holiday memories you and your children will treasure for years to come.
1. Plan ahead! Make sure your camera is in good working order before you go, and pack plenty of batteries or your battery charger! You're going to want to be able to take lots of pictures so remember to take plenty of memory cards too.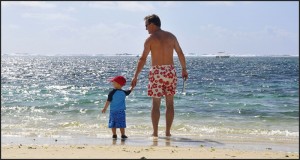 2. Have your camera easily accessible and ready to go – don't miss that shot of them building their first sandcastle or dip in the sea!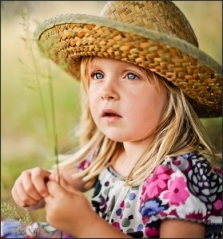 3. Get in Close!  When taking pictures of people, don't make the mistake of standing too far away. Get close enough so you can see the expressions on your child's face! Zoom in on individuals or capture them from the waist up. When photographing individuals against a grand landscape, take some pictures from further away and some up close as well.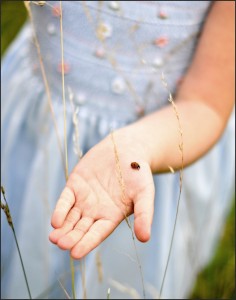 4. Capture the Essence! Everyone loves panoramic scenes and major landmarks, so you'll definitely want plenty of those. But try to capture the simplicity of the location as well.
5. Tell a story!  Let your pictures tell a story by creating a visual diary of your trip. Include street scenes, interesting signs, menus, and people you see along the way. Don't be afraid to use an interesting angle rather than simply head-on shots only. Pictures are often more interesting when you can catch people in candid, un-posed moments, so keep your camera handy and let the camera tell your story.
6. Let the kids have a go either with your camera if it's not too expensive or heavy (depending on their age!) or buy them a children's camera so they can have fun recording the holiday. My 4 year old loves her V-tech camera, which also can be used to play games, so provides lots of entertainment on holiday!
7. Protect your camera. I recommend a water and shock resistant case.
8. Keep cool! While you are drinking plenty of water and keeping yourself hydrated, your camera should also be kept at an even temperature. Exposing your equipment to direct sunlight and strong heat will cause them to malfunction and can also cause irreversible damage.
9. Water and Sand can be fun to play in, but it will wreak havoc on your camera! If water or sand gets in your camera or lenses, stop using them immediately and get them professionally cleaned.
10. When you get home, let your children fill a scrapbook or album with their photos for a special record of your travels from your child's perspective! Frame your favourites around your home so they can be enjoyed everyday.
Wishing you all a very happy and fun summer holiday!  Nicola x