Guildford, Surrey Family Photographer
The next letter in my Alphabet Project….
'C' is for Cranleigh –where we live! Captured in the snow last week!
We moved here from London in January 2008, a few months after we got married. We didn't actually know much about the village, but knew it had a great feel to it, we loved the house and knew it would make a great family home – which is lucky as exactly 9 months later our daughter Alice was born!
Cranleigh is the largest village in England, 8 miles South East of Guildford. It's a beautiful area in amongst the Surrey Hills.
St Nicolas Church, where our children were baptised, dates back to around 1170. The church has a gargoyle, situated on a pillar inside the church, which is said to have inspired Lewis Carroll, who lived in Guildford, to create the Cheshire Cat, from of course Alice in Wonderland, a favourite book of ours!
The village is a great size and has plenty to entertain us all from the Arts Centre, playground, library, pubs, 3 curry houses, Pizza Express and a piano bar!!!
If you'd like to see more of my Alphabet Project, click here Alphabet Project.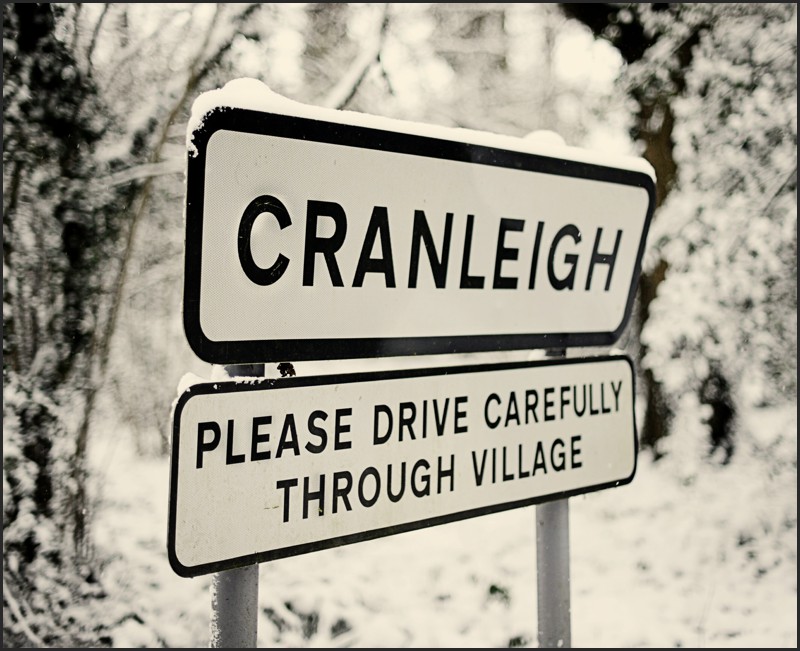 If you're looking for pregnancy, newborn baby, children's photography or family portraits in Surrey or the surrounding counties I'd love to hear from you. If you'd like to see some recent portraits, please do view the galleries of bumps and babies, younger children, older children or families, or have a look at some past blogs featuring recent sessions. If you'd like to know more about me, information on family sessions, or baby sessions, what to wear or investment follow the links. There is also a page on my past Clients kind words so you can hear for yourself what it's like to capture your precious memories. If you'd like some further information please contact me –  I look forward to hearing from you…