I can feel it in my bones, autumn is almost upon us. Goodbye to those long hot summer days (well the few that we had!) and hello crisp autumn skies.
I LOVE autumn and it's one of the best times to capture some memories of your family. Autumn creates the most fabulous backdrop for a family shoot . I love to get children throwing big piles of leaves in the air, stomping through the leaves, and running around wrapped up in scarves and hats – so cute!
I am holding special family mini sessions on the weekend of 27th/28th October. The sessions which will be held in the woods, near to Cranleigh in Surrey,  will last 45 minutes and include a viewing gallery of 30 images. Frames, canvases etc are also available. The package, which also includes an 8×6 mounted print of your favourite portrait are great value at just £345 for 15 digital files or £445 for all 30 digital files. There are 3 session slots on each day. I anticipate sessions will get filled quickly, so recommend booking early.
Here are some of my favourite portraits from last autumn.
Scroll further down for the 10 reasons I love autumn!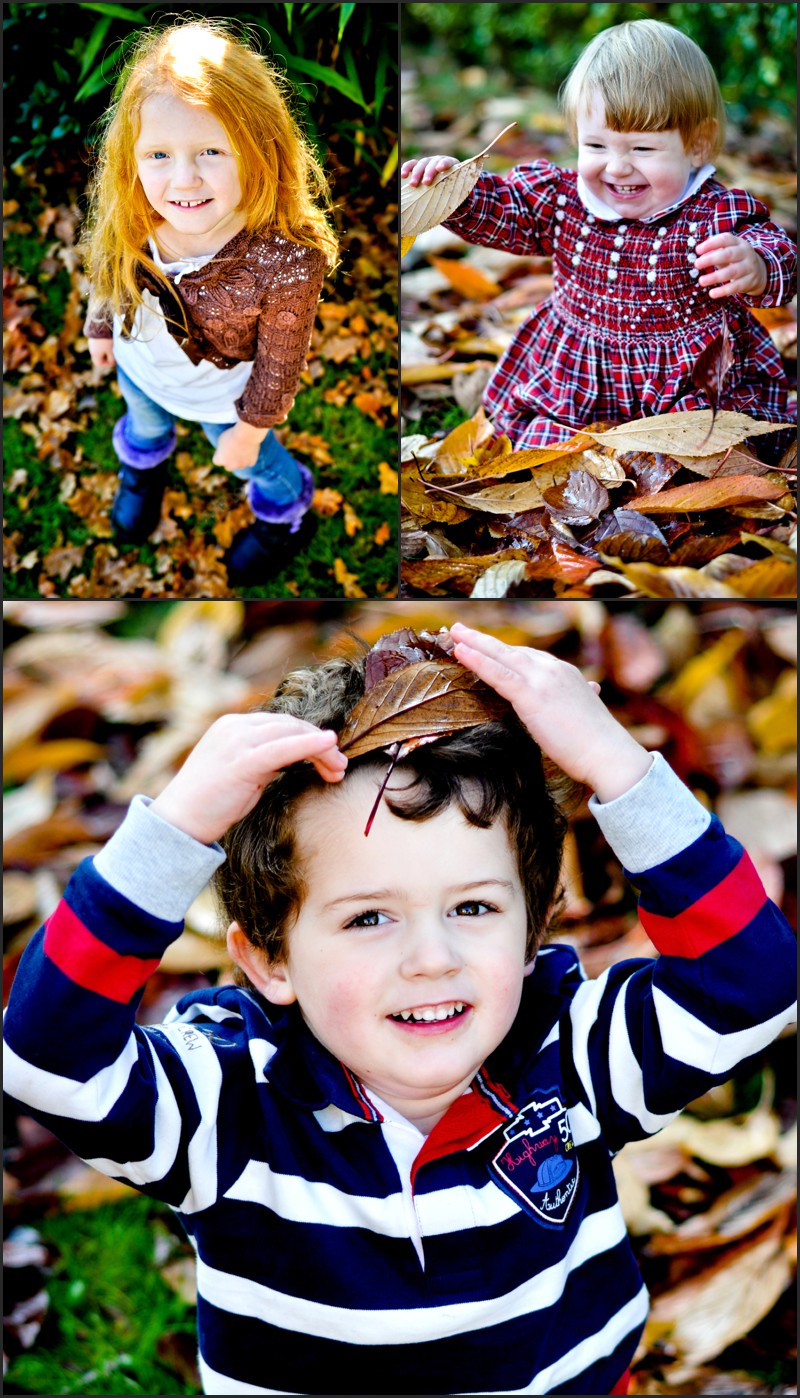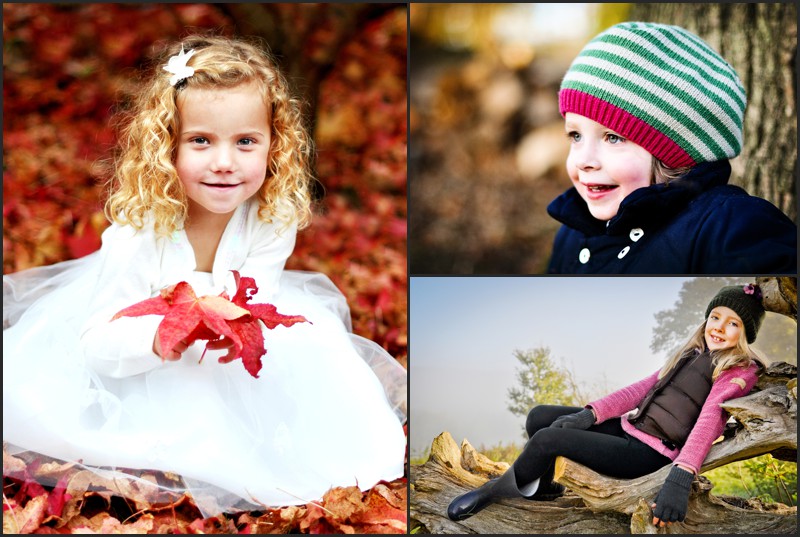 Here are a few of my reasons I love autumn….
1. The autumnal colours that shower the countryside in yellows, browns, oranges, bronze and reds.
2. Running through the leaves, hearing the crunch and throwing them in the air in a big leaf fight!
3. Jack frost in the mornings!
4. Lighting a fire, and snuggling up on the sofa with my family reading books, playing games and watching The Gruffalo!
5. Woolly anything – hats,  scarves, socks and thick jumpers (that hide my big tummy!)
6. Having a quiet moment to indulge in a hot chocolate – with extra marshmallows!
7. Celebrating Halloween – whoooooooo! We love to dress up and go to the NCT fireworks party at the The Squirrel. Harry has the best pumpkin outfit, and Alice a witch!
8. Pumpkins! We are going to pick our own at Secretts in Godalming. Perhaps one for decoration and one to make a warming homemade soup! (Or whoopie pie – anyone got a recipe??)
9. Lighting candles – with nights drawing in, there's every excuse to light a few scented candles and get cosy (jasmine is my favourite!)
10. Starting to think about Christmas – I love the preparation that goes on for weeks before. We are hosting this year so will be extra prepared!
And finally I love Autumn so much, because we welcomed our children in this season – my daughter came out looking so autumnal we called her 'Alice Autumn Light'! Happy memories 🙂
So get out there and enjoy this special season, happy autumn everyone! x